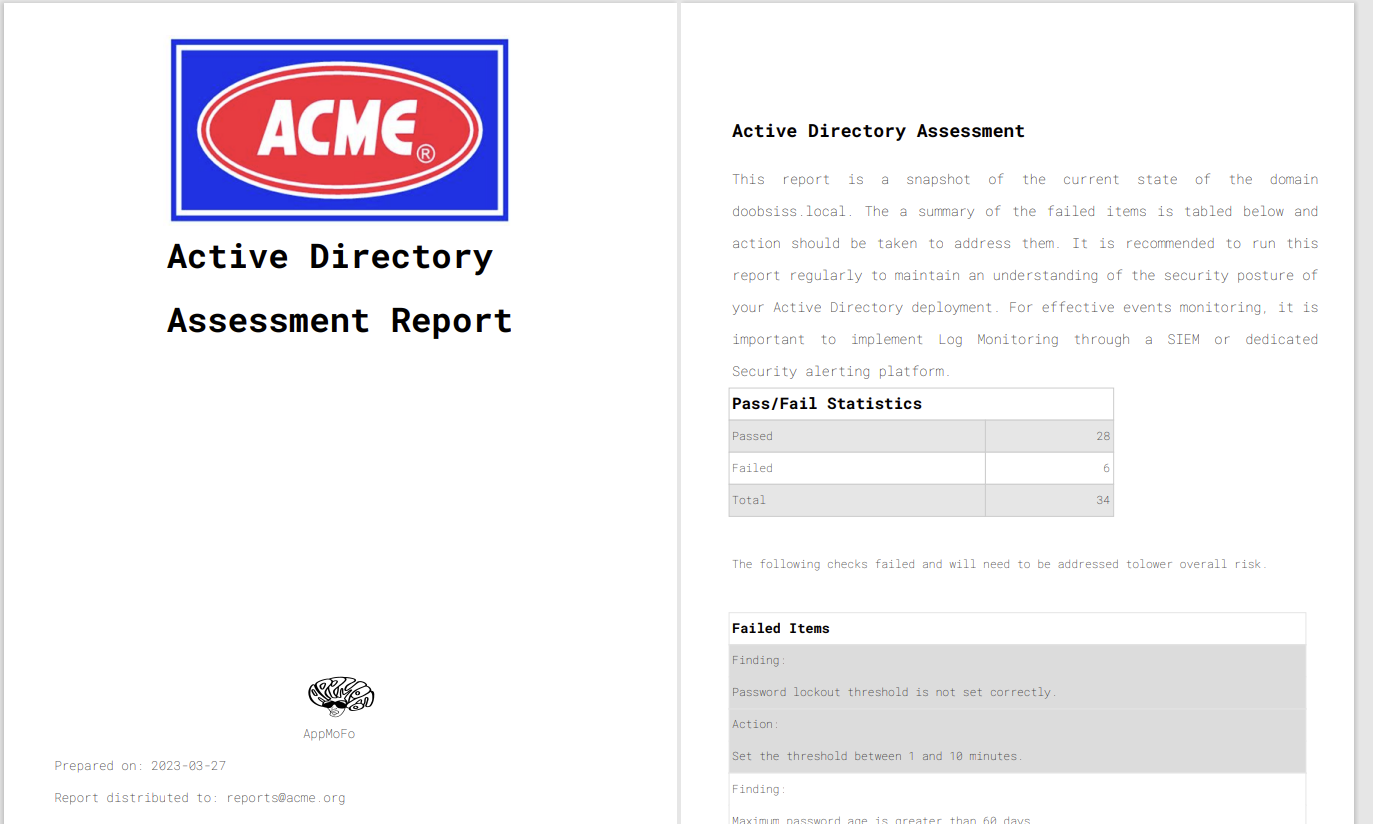 Introducing our Active Directory Assessment Tool – a powerful solution designed to provide a comprehensive assessment of your organization's Active Directory environment. Our tool scans your entire Active Directory infrastructure and generates a detailed report, providing valuable insights into your system's health, performance, and security.
Our tool is designed to be easy to use and to automate. Once the assessment is complete, the tool generates a PDF report that includes detailed metrics and recommended actions to improve the security of your Active Directory environment.
The report includes a wide range of metrics, such as:
User and group account information
Password policies
Group policies
Domain controllers configuration
In addition to the metrics, the report also provides recommended actions to address any issues identified during the assessment. Our tool generates actionable insights that allow your IT team to quickly and effectively address any vulnerabilities, ensuring that your Active Directory environment is secure and performing optimally.
Our Active Directory Assessment Tool is an essential solution for any organization that relies on Active Directory for authentication, authorization, and other key functions. With our tool, you can be confident that your Active Directory environment is secure, efficient, and performing at its best. Contact us today to learn more and schedule your Active Directory assessment.