Our vulnerability management implementation service is designed to help your organization identify and address vulnerabilities in your IT environment. Our team of experts has extensive experience in developing and implementing vulnerability management programs for businesses of all sizes.
We take a comprehensive approach to vulnerability management, starting with a thorough assessment of your IT infrastructure to identify potential vulnerabilities. We then work with you to develop a customized plan that includes policies and procedures for vulnerability management, along with the implementation of necessary security tools.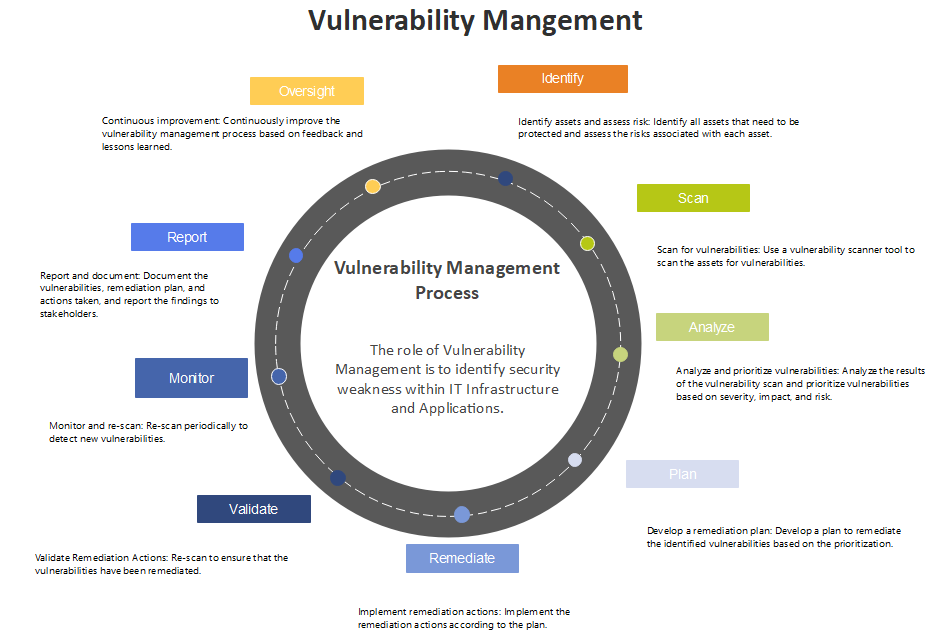 We specialise in the deployment of vulnerability scanning tools, particularly Qualys, that can continuously scan your IT environment for vulnerabilities. We also help you define processes and procedures to prioritise remediation actions based on the criticality and impact of identified vulnerabilities.
By implementing a vulnerability management program with our team, you can reduce the risk of data breaches, protect your business reputation, and comply with industry regulations. Contact us today to learn more about our vulnerability management implementation service and how we can help secure your IT infrastructure.